Audiobooks and eBooks
This page includes links to OverDrive as well as instructions on how to register and navigate it. In the instructions are information on how to contact support.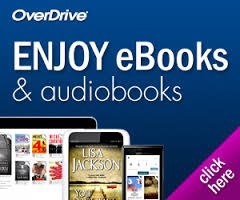 OverDrive is an audiobook and ebook service made available to us through the Lakeland Library Cooperative. Using your library card number, you can check out books. There is also the Libby app, which allows you to check out books on mobile devices.
The eBook Public Library Collection is an archive where ebooks may be read on-site. It is made possible through MeL.